Abstract: Airwheel H3PC is well received for its intelligent design, comfortable setup and smooth control. This is the ideal power chair for the frequent traveller looking for a perfect combination of indoor manoeuvrability and outdoor performance.
Travel ability
Airwheel H3PC electric wheelchair is equipped with a powerful worm gear motor, a dual-motor design, with an intelligent control handle, and a flexible 8-inch universal front wheel, which can be driven by electric energy at a speed of 6km/h. The rear wheels are equipped with 12.5-inch shock-absorbing pneumatic tires, which have good grip. They not only have strong adaptability to uneven road conditions such as gravel roads, speed bumps, and grass, but also ensure strong climbing ability and standing.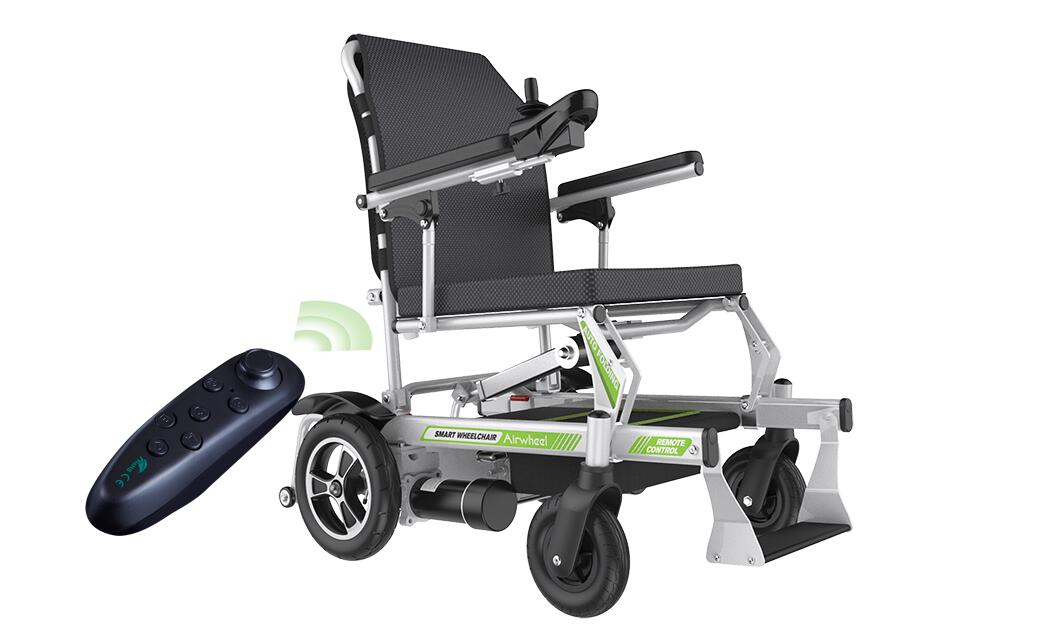 Considerate designs
Its intelligent control handle is in line with ergonomics. The function buttons such as power switch, headlight, folding, horn, acceleration, deceleration, etc. are clearly listed, and the direction is controlled by a joystick that can rotate 360°, which is responsive. The operator can press whatever he needs, very simple. At the same time, the intelligent control handle also adopts a detachable, left-right interchangeable design, which can satisfy users with different hand habits and ensure the comfort of control.
Remote control
Airwheel H3PC automatic folding wheelchair has realized three remote control options, namely, Bluetooth remote control handle, exclusive APP, and no-install WeChat applet. It can be controlled to move forward, backward, and turn, which can quickly light up the headlights, horn warning, one-key folding and other functions, allowing users to more autonomously control the wheelchair and their own travel life.
Auto-fold function
Whether it is for daily travel to connect to other means of transportation, or for storage at home, the Airwheel H3PC foldable wheelchair can bring great convenience to use. it adopts an electric folding joint design, which can automatically fold/unfold with only one button.
In terms of braking, Airwheel H3PC stops when you release your hand and can easily stop on slopes. The rear wheel is designed with multifunctional anti-roll wheels. It can effectively prevent the wheelchair from toppling when going up and down and backward, and can also be used as a foot support when folding; when riding and reversing, without manual operation, the wheelchair will automatically beep to remind passersby to pay attention to avoid collision.